Am I A Good Candidate For Breast Augmentation And A Lift?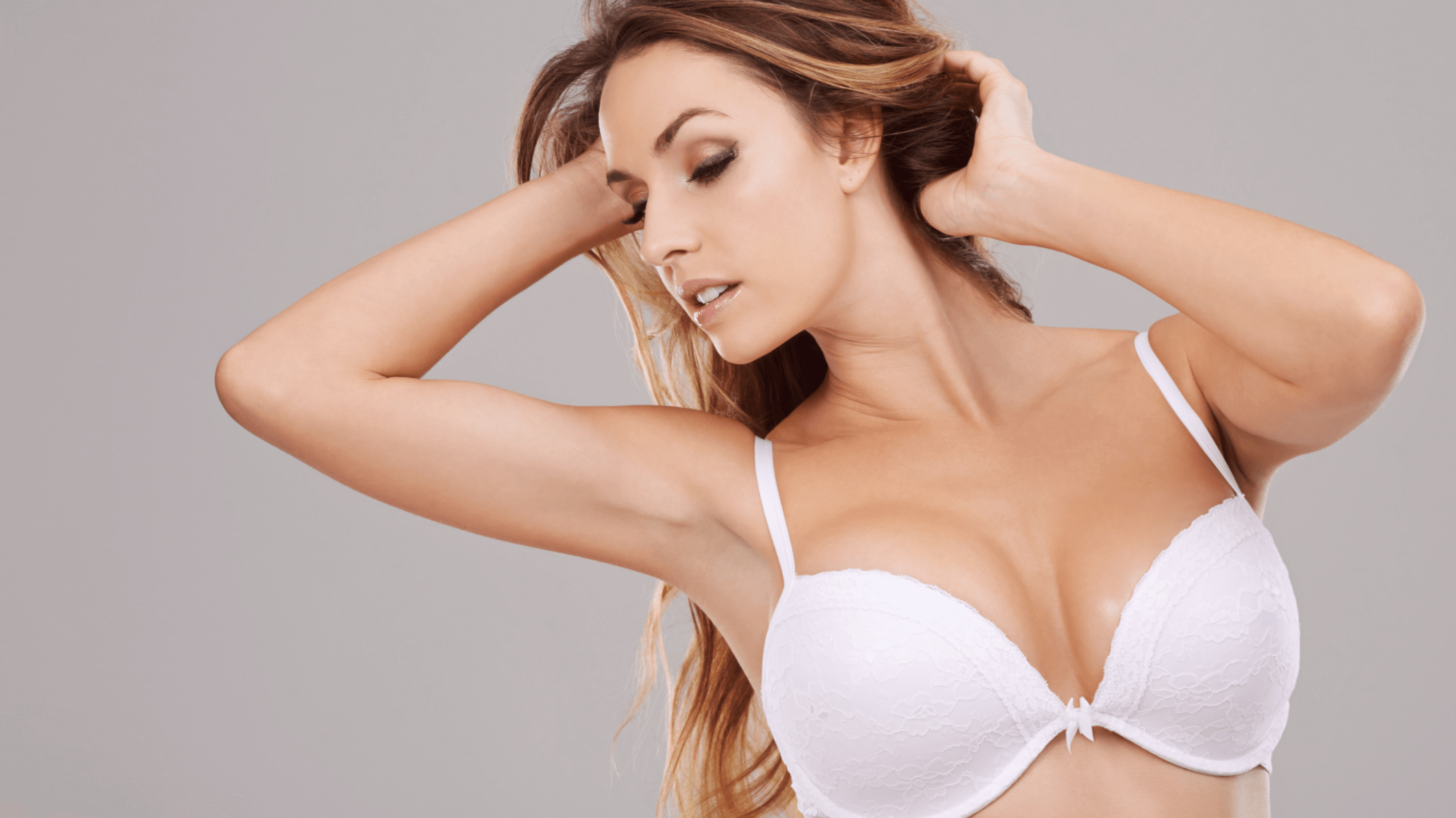 On their own, both breast augmentation and breast lift can make a dramatic impact on a woman's figure, helping her to look younger and feel more confident. In some cases, a combination of breast augmentation plus lift may be an even more beneficial option. At Mesbahi Plastic Surgery in McLean, VA, board-certified plastic surgeon Dr. Alex Mesbahi takes great care to custom-tailor every breast enhancement surgery to meet each patient's unique needs and goals. Learn more about breast augmentation with lift here, including how to tell whether you may need one, the other, or both.
Do I need breast implants or a lift?
At some point in life, many women begin to notice changes in their breasts as a result of aging, breastfeeding, weight loss, and other factors. While these patients may know they want some type of breast enhancement surgery, it is often confusing to determine whether breast lift or breast augmentation is the most appropriate option.
Breast augmentation is designed primarily to increase the size and volume of a woman's breasts, though it often creates a more appealing breast shape as well. In most cases, breast augmentation is performed using saline or silicone gel implants, which come in a variety of different sizes, shapes, and profiles. Breast lift, or mastopexy, is considered a body contouring procedure that aims to reshape and reposition the breasts for a more youthful, perky look. This is accomplished through excess skin removal and, in some cases, repositioning of the nipple-areola complex.
The best way to determine whether you may need breast augmentation or a breast lift is to be evaluated by a highly qualified and experienced plastic surgeon. During your consultation for breast surgery in Washington, D.C., Dr. Mesbahi will listen to your goals, discuss your primary concerns, and evaluate your breasts. Based on this information, Dr. Mesbahi will recommend a customized surgical plan to help you achieve your desired outcome.
Breast augmentation vs. lift
Patients who may benefit most by breast augmentation are:
Interested in getting fuller or larger breasts
Hoping to replace lost breast volume and upper pole volume after pregnancy, breastfeeding, weight loss, or aging
Self-conscious about their smaller breast size
Want to feel more feminine
Have naturally small breasts
Signs and symptoms that may mean breast lift is a more fitting option for you include:
Loose breast skin
Saggy breasts
Deflated breasts
Downward-pointing nipples
Drooping breast skin
Do I need breast implants with or without a lift?
Ideal candidates for a combination breast augmentation with lift are women who desire both increased breast size and a firmer, perkier breast shape and position. During breast augmentation plus lift, Dr. Mesbahi first trims loose breast skin before placing an artificial breast implant to fill out the newly sculpted breast pocket. The natural breast tissue is also raised to a more appealing level on the chest. If needed, the nipple is repositioned over the new breast mound. Finally, the incisions are closed, which helps to create a firm, sculpted, youthful breast contour.
Get the feminine, sexy figure you want with breast augmentation, breast lift, or both in Washington, D.C.
If pregnancy, breastfeeding, weight loss, and other life events have taken a toll on your breasts, you are not alone. Join the millions of women who have corrected small, saggy, and deflated breasts with cosmetic breast surgery. To learn more about the results that are possible for you with breast augmentation and breast lift in McLean, VA, call Mesbahi Plastic Surgery to schedule your private consultation with renowned board-certified plastic surgeon Dr. Alex Mesbahi today!