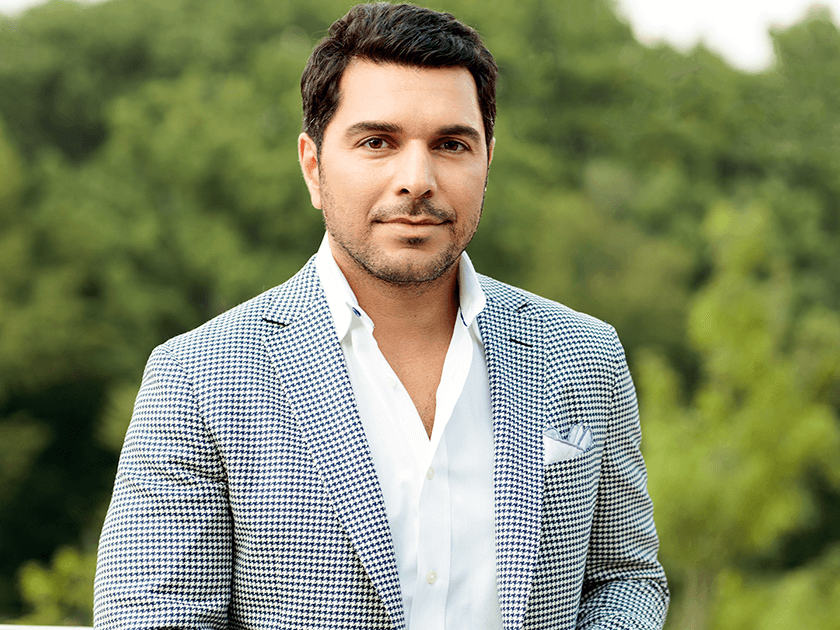 Alex N. Mesbahi, M.D. is a renowned plastic surgeon in McLean, VA, Washington, D.C., and Beverly Hills, CA who specializes in cosmetic and reconstructive surgery for the breasts, face, and body. He is board certified by the American Board of Plastic Surgery and has been in practice since 2008. He is the co-founder of the National Center For Plastic Surgery, one of the leading aesthetic and reconstructive practices in the country. Dr. Mesbahi has earned a reputation among his patients for being an attentive and inviting plastic surgeon who carefully listens to their needs and concerns. He is also highly regarded among his peers for being an expert surgeon who consistently achieves outstanding results.
As a highly credentialed plastic surgeon, Dr. Mesbahi specializes in state of the art procedures for the face, breasts, body, and skin. He is especially known for breast reconstruction, rhinoplasty, facial rejuvenation, rhinoplasty, and body contouring. In addition, he offers nonsurgical procedures, such as BOTOX, JUVÉDERM, laser hair removal, laser vein removal, skin resurfacing, microneedling, and PRP therapy.
Dr. Mesbahi is a graduate of the George Washington University School of Medicine and Health Sciences where he was one of fifteen students selected for early admission as an undergraduate. He went on to complete a six-year residency at what is considered one of the country's top plastic surgery training programs, Dr. Mesbahi has been honored with the "Outstanding Faculty Teacher of the Year Award" by the chief residents at Georgetown University Hospital in Washington, D.C.
Following his six-year residency, Dr. Mesbahi was selected to pursue advanced training at one of the world's most prestigious fellowship programs for microvascular surgery and cancer reconstruction, Memorial Sloan Kettering Cancer Center in New York City. He was distinguished for performing the first lymph node transplant for the treatment of breast cancer-related lymphedema in the Washington metropolitan area.
Publications and Leadership
Dr. Mesbahi is a renowned plastic surgeon who has been featured in numerous media outlets, such as The Washington Post Magazine, Cosmopolitan Magazine, Northern Virginia Magazine, Consumers' Research Council of America, WUSA9, and WJLA-TV. He has been named as one of America's Top Surgeons and Outstanding Plastic Surgeons of DC. He has traveled all across the country to lecture other leading plastic surgeons on topics, such as prepectoral breast cancer reconstruction, breast surgery, and rhinoplasty. He has also written and published numerous medical journals and chapters on various topics of aesthetic surgery.
Dr. Mesbahi has received recognition from a number of publications for his work in the aesthetic surgery field, including:
Top Doctors – Washingtonian, Northern Virginia Magazine, Castle Connolly
Super Doctors – Washington Post Magazine
Outstanding Plastic Surgeons of DC – Cosmopolitan Magazine
Reviews
"Dr. Mesbahi was incredible! I had a surgery date for a double mastectomy two weeks after my breast cancer diagnosis, and him and his staff were extremely accommodating. I was under his care for almost a year and he made a very challenging time much easier for me and my family. Dr. Mesbahi was compassionate, clear, and very helpful during all of my visits. I was always very comfortable with him and he has great bed-side manner.  Dr. Mesbahi is very kind, respectful, and was always attentive to my needs. He patiently walked me through everything, was always very honest, and answered all of my questions and more throughout the entire process. I had a wonderful experience with everyone in the office. Dr. Mesbahi, his PA Louisa, and his entire office staff were professional, welcoming, and extremely helpful from day one.  Andrea at the front desk always had such pleasant and uplifting attitude and Debbie was extremely helpful during my first visit when I was in the process of choosing a plastic surgeon for my breast reconstruction.   I am truly happy with my  beautiful results! Dr. Mesbahi is a very highly-skilled surgeon and great at what he does. I would recommend him to anyone! We need more caring doctors just like Dr. Mesbahi!!"
M.A.
Yelp
"As I told Dr. Mesbahi: "I LOVE my face!" I was afraid of botox for a number of reasons, and it was important for me to find someone that not only had experience but also good taste. His office is beautiful, and he is so kind and took plenty of time to listen to me, and that was important for me since I was nervous. Then he explained how he likes to work and what botox is supposed to look like and told me what to expect. I felt pretty good, and when he proceeded with the injections, I almost didn't feel anything; he was very delicate and at the end gave me instructions to take care of myself for the rest of the day (example: do not exercise etc). Then told me to wait about a week to fully see the results. I went a week ago, and I'm writing this review now that the botox has settled. I look fresh, I see no fine lines anywhere, I can move my face perfectly fine, I look like myself; no, actually... I look like my younger self  and I am loving every inch of my face! I am never letting Dr. Mesbahi go! He is stuck with me lol!"
V.A.
Yelp
"I had my rhinoplasty with Dr. Mesbahi and I am so happy with the results. He gave me a very natural look. He is a very caring plastic surgeon and really listens to your concerns and answers questions thoroughly. I highly recommend him!"
S.N.
Yelp
"I recently got a rhinoplasty with Dr. Mesbahi and I was very impressed with his work and that of his office staff. The staff (nurses, PA's, patient coordinators, front desk) was not only professional but went above and beyond at each appointment. My nose looks exactly as I had discussed with Dr.Mesbahi. His care and attention has extended beyond the surgery with follow-ups to ensure the desired results. I was most impressed with how easy the process was- the day of surgery was quick and comfortable. The doctors and nurses made sure I was comfortable and relaxed, especially as I was feeling nervous before going in. I didn't experience any pain, just mild discomfort and minimal bruising that lasted about 4 days. Overall the experience was stellar, I shopped around for surgeons in New York and Los Angeles, but I'm really glad I found Dr.Mesbahi and his team."
L.D.
Yelp
"Dr. Mesbahi is a highly-skilled, talented, and compassionate surgeon. I am extremely happy with the natural, beautiful results of my rhinoplasty. I felt very comfortable throughout the entire process and recommend Dr. Mesbahi to anyone!"
S.N.
Yelp
Related Posts