Benefits Of A Mommy Makeover
Pregnancy, for many women, is among the most memorable experiences of their lives. The ability to carry and bring a child into this world is one of the most beautiful processes a woman can go through. But the effects of such an impressive feat can often take a toll on the body.
Some women may feel unsatisfied with their bodies even years after they have given birth. Many struggle with extra pounds and saggy skin, and despite exercise and diet, cannot seem to get their pre-baby shape back. A Mommy Makeover can help target those problem areas for a tightened, defined shape.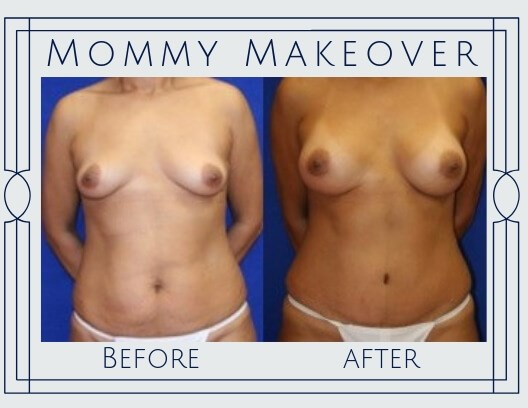 MOMMY MAKEOVER: WHAT IT DOES
---
A Mommy Makeover is a combination of surgical procedures that can help tighten and lift body contours to produce a more defined shape. Dr. Mesbahi performs Mommy Makeovers that incorporate procedures such as:
Breast Lift: This procedure lifts and raises breast tissue while also removing excess skin for a more youthful appearance. This is especially helpful after pregnancy or breastfeeding have changed the size and shape of the breasts.
Breast Augmentation: Implants can be used to augment and improve the size and shape of breasts.
Breast Reduction: This procedure helps reduce breast size and volume and improves breast shape. A breast reduction can often help reduce back pain caused by heavy breasts, along with giving breasts a more youthful look.
Liposuction: This procedure can be used to get rid of excess fat along the stomach, thighs, buttocks, or any other areas of the body.
Tummy Tuck: Also referred to as an abdominoplasty, a tummy tuck is used to flatten and tighten tissue around the midsection. A tummy tuck can help address the lower "pooch" of excess fat that can develop after pregnancy, while also removing some of the excess skin and stretch marks in the area.
These procedures can be customized to address each patient's unique needs and concerns. Dr. Mesbahi will closely examine your body shape and areas of concern to come up with a Mommy Makeover that gets you the body you want.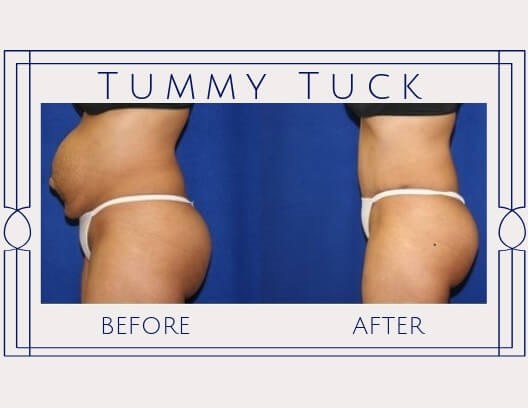 MOMMY MAKEOVER CANDIDATES
---
The best candidates for a Mommy Makeover are in good general health, already at or close to their ideal body weight, have good skin elasticity, and have realistic expectations for their final results. Candidates should also be finished having children. Additional pregnancies after a Mommy Makeover will undo the results of your procedures.
MOMMY MAKEOVER RESULTS AND RECOVERY
---
Recovery from a Mommy Makeover varies from patient to patient and depends on the combination of procedures used. Patients are typically looking at several weeks of recovery time. You will be given instructions on incision care, medications for pain or discomfort, and compression bandages to help with healing.
Results may not be apparent for a few weeks or even months as the initial swelling after surgery subsides, but should soon be noticeable. Women who have a Mommy Makeover are left with a flatter stomach, more youthful-looking breasts, and a smoother and tighter overall body contour. There may be some scars from incision areas, but for most women, a Mommy Makeover leads to a more youthful, rejuvenated appearance that makes it all worthwhile.
Interested in seeing what a Mommy Makeover can do for you? Schedule a consultation with Dr. Mesbahi!