Do I Have Enough Fat for a Fat Transfer to Breast?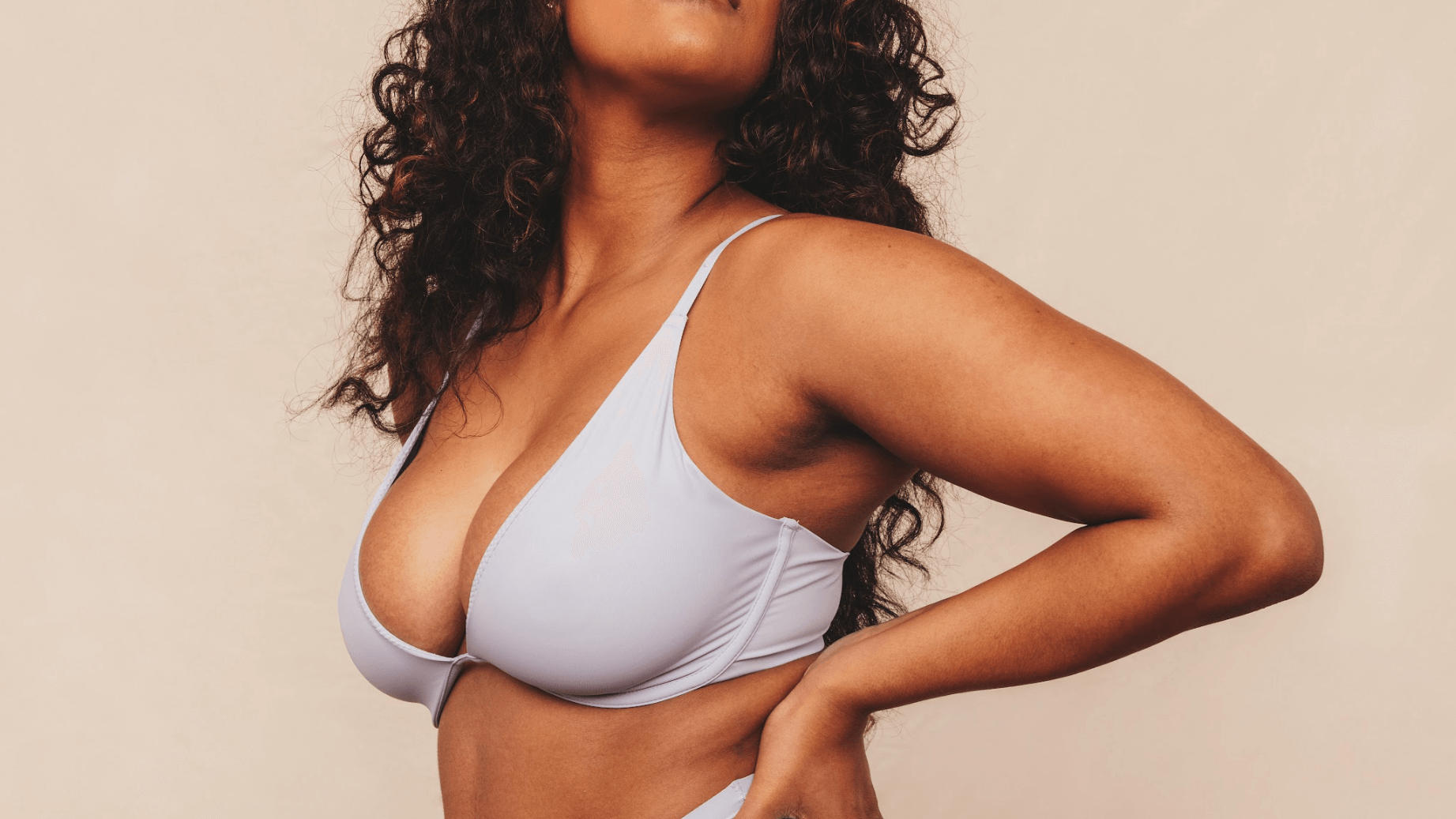 Most of us are familiar with saline and silicone gel breast implants as being the most common options for breast augmentation, but you may be surprised to learn about a third choice: fat transfer. With a fat transfer to the breast, patients can achieve a remarkably natural look and feel without the need for synthetic implants and visible incisions. At Mesbahi Plastic Surgery, board-certified plastic surgeon Dr. Alex Mesbahi offers both implant-based breast augmentation as well as fat transfer breast augmentation to meet the diverse needs and goals of patients near Washington, D.C. and McLean, VA.
Some questions that many women have regarding a fat transfer to the breast are how much fat is needed, where it is taken from, and how many cup sizes they can go up with this approach. Find the answers to these questions and more in the blog below.
What is a fat transfer to the breast?
A fat transfer to the breast, also known as a fat transfer breast augmentation, is a body contouring procedure designed to help patients increase their breast volume, improve their breast shape, and – as an added benefit – slim down in areas where stubborn fat cells are present. During the procedure, liposuction is performed to harvest excess fat from elsewhere on the patient's body. The fat is then purified, isolated, and prepared. Using syringes, Dr. Mesbahi strategically injects the fat cells into the patient's breasts, taking care to sculpt a full, natural-looking, smooth new shape.
Where does the fat for a breast fat transfer come from?
The donor site for fat used in a breast fat transfer will be selected based on where the patient has enough excess fat available and where she may be hoping to slim down. Most often, the fat for a fat transfer breast augmentation comes from one or more of the following areas:
Abdomen
Flanks
Hips
Buttocks
Thighs
How much fat do you need for a breast fat transfer?
The amount of fat required for a fat transfer breast augmentation will depend on the patient's current breast size and her desired outcome. For patients who are primarily interested in enhancing the shape or contour of their breasts and only want a subtle size increase, just a few ounces of fat may be all that is needed.
Patients hoping for a more dramatic cup size increase (two cup sizes or more) may require up to 500cc of extra fat, which equates to about 15 – 20 ounces. While it is certainly possible to achieve a cup size increase with breast fat transfer, patients should keep in mind that there are limitations to this approach and that the most significant size increases can be achieved with breast implants.
During your initial consultation for breast augmentation in the Washington, D.C. area, Dr. Mesbahi will thoroughly discuss all of your available options at length and help determine whether breast implants vs. breast fat transfer may be the most fitting solution to achieve your ideal new look.
Boost your bustline with a breast fat transfer in McLean, VA
If you are interested in adding or restoring breast volume but prefer a more natural alternative to breast implants, you may be a candidate for a fat transfer to the breast. For more information on this popular breast enhancement procedure, call Mesbahi Plastic Surgery to schedule your consultation in McLean, VA with board-certified plastic surgeon Dr. Alex Mesbahi today.