Everything You Need To Know About Rhinoplasty
Rhinoplasty usually referred to as nose surgery, can improve the shape, size, and projection of your nose.
Many factors are involved in the procedure, including preserving ethnicity and masculine nasal structure or sculpting a more feminine and delicate button nose.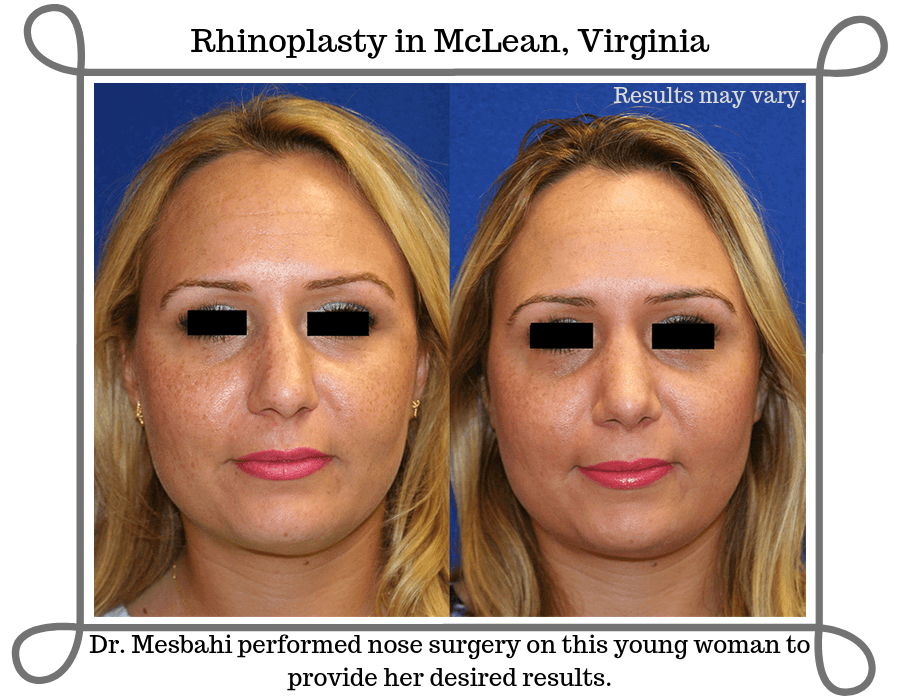 Regardless of where you decide to undergo rhinoplasty, you should research your surgeon and the rhinoplasty process before having the procedure performed.
Knowing what to expect from your nose surgery and viewing rhinoplasty before and after images can help you understand the process and set reasonable expectations for your results.
We have gathered the most commonly asked questions about rhinoplasty and provided brief answers below.
If you schedule a consultation with Dr. Mesbahi, he can discuss your questions and concerns in greater detail.
WHAT ARE THE BENEFITS OF RHINOPLASTY?
---
Nose surgery can:
Address concerns with a large or misshapen nose
Correct breathing and nose issues
Decrease the nasal tip or bridge size
Fix a deviated septum
Improve facial harmony
Increase confidence
Reduce or reshape the nostrils
HOW LONG DOES A RHINOPLASTY PROCEDURE TAKE?
---
Every nose is different and will require a different approach, so depending on your nose type, Dr. Mesbahi will make recommendations to meet your needs.
But it is generally expected that your procedure can take between one and two hours to complete.
WHERE ARE THE INCISIONS FOR RHINOPLASTY MADE?
---
Your desired outcome and preferences will help your surgeon decide which incision technique is right for you.
One of two incision techniques is utilized for rhinoplasty: the open method or the closed method.
CLOSED RHINOPLASTY
Closed rhinoplasty creates incisions within the nostrils to reshape the structures of the nose. Scarring is not visible as the nostrils conceal any incisions.
After closed rhinoplasty, the recovery is relatively quick.
OPEN RHINOPLASTY
Open rhinoplasty creates an incision under the nose, across the tissue between the nostrils.
The open rhinoplasty technique allows the surgeon to lift the nasal skin for complete access to all underlying nasal structures.
The open method is commonly used for more significant reshaping of the nose. Recovery after this approach takes longer than closed rhinoplasty, but your nasal contours conceal the scars.
Through cosmetic surgery, you can attain the beautiful, attractive nose you desire!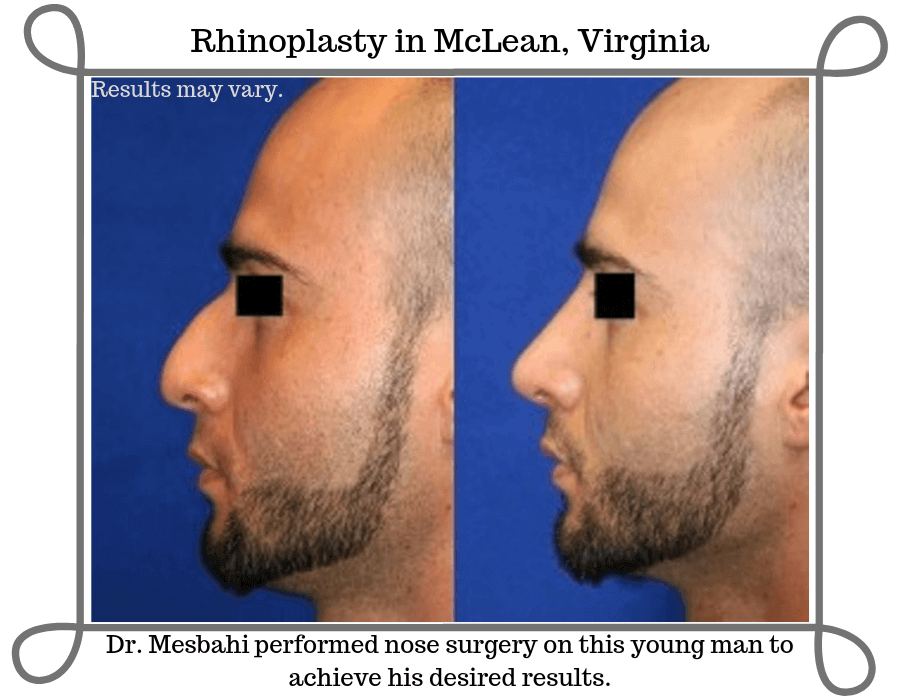 WANT MORE INFORMATION?
If you are considering nasal surgery, please call our office to schedule a consultation with Dr. Mesbahi.