How To Get An Hourglass Figure
Body trends are similar to fashion trends; they sometimes feel like they change every season. The narrow waist and large bust desired during one decade fades into straight lines and ultra-thin bodies the next. In recent years, there has been a return to women wanting womanly curves.
Healthy bodies with specifically placed fullness in the hips, butt, and breasts have become the ideal body type, and many women are more than willing to turn to plastic surgery to achieve that look. With curvaceous women like Beyoncé, Jennifer Lopez, and the Kardashians being symbols of beautiful bodies, women are willing to own the curves they have and enhance the curves they don't.
---
CURVES IN THE RIGHT PLACES
Your body shape can make or break your image. Whether your body has attractive curves or no curves at all, your body shape sends a message about you and your perceived overall attractiveness. While many people focus on trimming their waistlines to improve their body shape, there are multiple ways to enhance your curves.
BREAST AUGMENTATION
Breasts have been associated with femininity and sensuality for a long time. Breast implants can help women attain fuller, larger, or shapelier breasts and achieve the feminine physique they desire. Breast augmentation uses implants to boost the size of your breasts and create more voluptuous curves. Breast implants come in many shapes and sizes so you can get exactly the look you want. The scars from inserting the breast implants can easily be hidden by most undergarment styles, and most women consider them well worth the increase in breast size.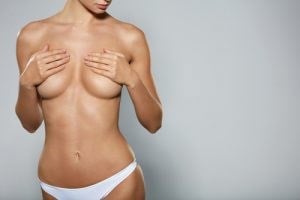 LIPOSUCTION
If you have a muffin top, love handles, saddlebags, or bra bulge, liposuction can permanently remove stubborn fat to create leaner, smoother body contours. This procedure targets areas of stubborn fat and leaves minimal to no scarring, so you will not have to worry about telltale scars showing on your abdomen, thighs, or back. With liposuction, you can have a narrower waistline, trimmer thighs, and a slimmer body to complement and accentuate your bust.
Liposuction has long been used to remove excess fat pockets that a healthy diet and consistent exercise regimen cannot, leaving you slimmer, trimmer, and more toned. The fat cells removed during the procedure are gone for good, meaning you can enjoy your results for years to come. Liposuction can also be used to enhance your desired curves, such as in the hips or butt, by treating and balancing the surrounding areas.
BUTT LIFT
The shape and curvature of your derrière can be enhanced in various ways. The preferred tactic for many people is to use exercise to reshape their buttocks. Jumping rope, running up the stairs, cycling, squats, and lunges are all great exercises that can tone and firm your backside. However, not everyone has the time, energy, or ability to do these kinds of exercises. Even for those who do, many people who invest time in butt-shaping exercises won't see the particular results they are looking for. If any of this sounds familiar to you, improving your derrière may require a different approach: undergoing butt lift surgery. A butt lift can provide you with the customized enhancement you want.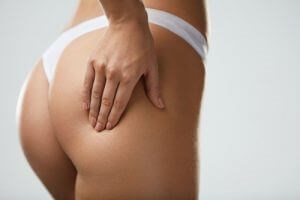 A butt lift can fix a number of common complaints, such as having a flat or saggy butt, or one that lacks fullness or skin elasticity. A butt lift can be performed in different ways: it could be a surgical procedure, or it could be a minimally invasive procedure designed to enhance the buttocks. Depending on your needs, Dr. Mesbahi may perform butt enhancement with liposuction, fat injections, removal of excess skin, or surgery to insert butt implants. Each of these methods can help to enhance your curves and create the body shape you desire.
You can choose from several different procedures to improve your body shape. Achieve the hourglass figure you desire by choosing to undergo one surgery or a combination of procedures.
To learn more about how to enhance your curves, schedule your consultation today!