Regain Your Confidence With A Mommy Makeover
Becoming a mom is one of the greatest joys that life has to offer, but it can change your body in drastic ways. A mommy makeover is comprised of several cosmetic procedures. Dr. Mesbahi offers several options that are wonderful for restoring your body to its pre-pregnancy shape.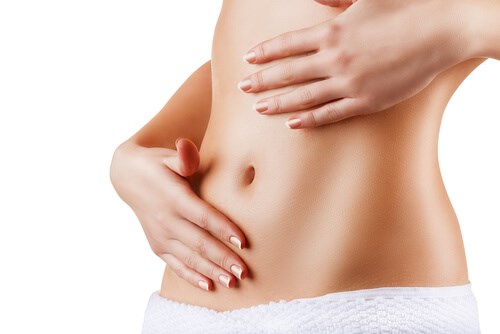 WHAT IS A MOMMY MAKEOVER ANYWAY?
---
A mommy makeover utilizes several cosmetic procedures to restore mothers to their youthful, feminine shape. The most common techniques include, but are not limited to:
Tummy Tuck: Also known as an abdominoplasty, this surgical option restores a flatter abdomen by removing excess skin around your midsection. Stretch marks can often be eliminated or reduced with a tummy tuck.
Liposuction: Liposuction is a treatment that can remove excess fat from almost any area of your body. The hips, thighs, buttocks, arms, and abdomen are all areas that can be addressed with liposuction.
Breast Lift: This procedure can eliminate sagging skin and reposition the breasts. Breast lift surgery also offers the ability to resize the areolas.
Breast Augmentation: Many women wish to enhance their breasts after giving birth. With breast augmentation, it is possible to add volume and shape to your breasts using saline or silicone implants.
Breast Reduction: Your breasts may grow in size during and after pregnancy. A breast reduction can ease the discomfort associated with larger breasts.
In addition to these treatments, many other procedures can be used to restore your youthful appearance after having a baby. It is a good idea to ask your surgeon about the best options for you.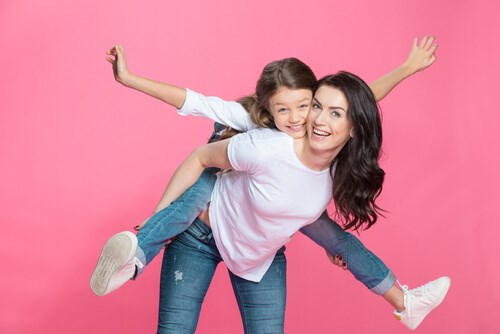 THE BEST TIME TO START YOUR MOMMY MAKEOVER
---
It is necessary to follow a few guidelines before starting your mommy makeover. Ideally, patients should be at a stable weight before undergoing any cosmetic procedure applied to their abdomen. It is also advisable to wait until after you are done breastfeeding before having any breast procedures performed. Because subsequent pregnancies can affect the longevity of your results, it is best to wait until you are done having children before undergoing a mommy makeover. The length of recovery is different for every patient, so it is essential to discuss this with your cosmetic surgeon.
READY FOR YOUR MOMMY MAKEOVER?
---
Every woman deserves to look and feel her best, especially moms. Restoring your body after having children can offer many benefits. Imagine how much more confident you'll be taking your kids to the local pool during summer. What would it be like to enjoy your time with your family rather than worrying about how you look? A mommy makeover is a perfect way to treat yourself after sacrificing time, pain, and your body to give birth.
If you would like to begin your mommy makeover, then schedule a consultation with Dr. Mesbahi today.