See Your Rhinoplasty Results Before Surgery!
Because it is centrally located on the face, the nose is one of the most noticeable features of a person's appearance. When people are unhappy with the size or shape of their nose, they typically desire nose surgery, often referred to as rhinoplasty, to improve their overall facial balance. Many people considering rhinoplasty wonder what their nose would look like if they had nasal surgery. While looking at before-and-after photos can give you a general idea of what results you can expect, advancements in technology have allowed for better ways to view the outcome of your procedure before you undergo surgery. At Mesbahi Plastic Surgery, we offer our patients innovative Vectra® 3D Imaging to accurately simulate what their results will look like prior to their procedure.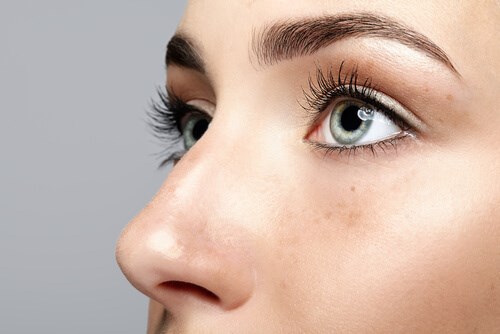 HOW DOES VECTRA® 3D IMAGING WORK?
---
The Vectra® 3D Imaging process is quick and efficient:
Patients stand in front of the simulator while the system takes pictures of their nose. Several images are taken from a variety of angles to construct a three-dimensional picture of your face.
Any concerns with your nose are identified, and Dr. Mesbahi recommends a treatment plan. The techniques intended to correct the issues are communicated and entered into the system.
Specialized software is applied to create a postoperative visual stimulation by altering the images to reveal your rhinoplasty results.
FREQUENTLY ASKED QUESTIONS
---
IS THERE ANY PAIN ASSOCIATED WITH VECTRA® 3D IMAGING?
No pain is involved with the imaging system. VECTRA® 3D Imaging takes digital photos of your nose for an accurate representation of your expected results.
HOW CLOSELY DO THE SIMULATED RESULTS MATCH THE ACTUAL OUTCOME?
Although the physical results of your rhinoplasty may vary slightly, the images from the Vectra® 3D Imaging system are typically very similar to what you can expect after your surgery.
SELECTING YOUR SURGEON
---
Due to the complexity of rhinoplasty, it is imperative that patients choose the right surgeon to perform their procedure and ensure that the desired results are achieved.
BOARD CERTIFICATION
Before deciding to undergo any plastic surgery procedure, you should check to see if the surgeon is certified by The American Board of Plastic Surgery. Being board certified means that the surgeon has gone through extensive training and testing, and has been evaluated by a panel of doctors who are already certified. The American Board of Medical Specialties does not recognize some boards, so doing some research can help you avoid potential risks.
PRICING
Many patients decide to proceed with the least expensive surgeon possible, and some are willing to travel long distances to save money on their surgery. These decisions often lead to dissatisfaction and revision surgery later, which ends up costing more in the long run. An experienced, well-credentialed surgeon is not likely to be the least expensive option. Your nose is an important part of your appearance and should be cared for by an expert with proven results and experience, who uses advanced technology in a safe, clean environment. You should consider investing in the right surgeon to significantly reduce the risk of complications and undesirable results.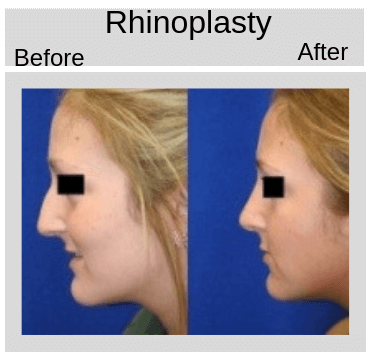 To learn more about the Vectra® 3D Imaging system or rhinoplasty, please call to schedule a personalized consultation with Dr. Alex Mesbahi today.