What Is The Best Non-Surgical Option For Me?
There is much more to facial beauty enhancement than just surgery. Non-surgical methods are often an excellent choice for improving one's appearance.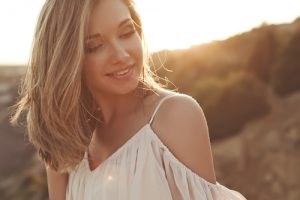 SOME OF THE BENEFITS OF NON-SURGICAL TREATMENT INCLUDE:
---
Less invasive than many other solutions
No incisions are necessary
Elimination of surgical scarring from the enhancement process
Minimal recovery time
Significantly reduces the appearance of lines, wrinkles, age spots, and skin damage
There are many options for non-surgical facial rejuvenation that will suit each client's individual needs. When deciding what solution is best, prospective clients should consider specific goals such as improving overall skin tone or reducing the appearance of fine lines. Knowing a little about each procedure can help in the decision-making process. At Mesbahi Plastic Surgery, there are several remarkable choices for restoring a youthful and more aesthetically pleasing appearance.
BOTOX® COSMETIC
---
BOTOX® Cosmetic is primarily used to reduce frown lines, forehead wrinkles, and crow's feet. Getting BOTOX® Cosmetic involves a simple injection into the muscle tissue beneath wrinkles. The formula paralyzes facial muscles and stops the muscle contractions that are causing the lines to form. Results last approximately four months.
In comparison to surgical procedures like facelift surgery, BOTOX® Cosmetic offers the simplicity of a quick office visit and no downtime. Facelifts are also more costly and involve some pain in the recovery process, but they do have more lasting effects. In most cases, BOTOX® Cosmetic is the preferable option for the majority of people looking to reduce fine lines.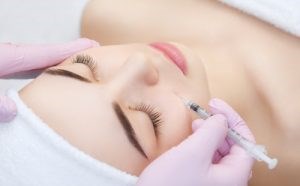 JUVÉDERM®
---
JUVÉDERM® is a dermal filler that is a superb option for facial contouring, increasing volume, and reducing facial lines. JUVÉDERM® is an injectable filler that comes in several formulas that are designed for specific problem areas. The variants of JUVÉDERM® include:
JUVÉDERM® XC: reduces moderate to severe facial wrinkles and folds
JUVÉDERM® Ultra XC: adds fullness and plumpness to the lips
JUVÉDERM VOLBELLA® XC: adds volume to the lips and smooths lip lines
JUVÉDERM VOLUMA® XC: used for deep injection in the cheeks to correct volume loss caused by aging
JUVÉDERM® is an incredible option that anyone should consider if they are thinking about facial fat grafting or other surgical solutions. Compared to surgery, JUVÉDERM® is simple and requires minimal healing time. It is common for patients to achieve the results they are looking for in as few as two to three treatments, and at a much lower cost than with surgery.
KYBELLA®
---
Double chins are a thing of the past with KYBELLA®. This treatment involves the injection of deoxycholic acid into fat deposits under the chin. KYBELLA® will begin to break down the excess fat resulting in a firmer, slimmer, more attractive neckline. This procedure offers dramatic results and often can eliminate a double chin with just a few treatments. Many patients prefer KYBELLA® over surgical options because they don't have to worry about facial scarring or being put under anesthesia.
ULTHERAPY®
---
Ultrasonic energy to the rescue! Ultherapy® is a non-invasive procedure that tightens skin and improves the appearance of wrinkles. Although it may sound like it is from the future, Ultherapy® is available now and provides excellent results that don't require going under the knife. This treatment option is especially attractive because many patients only need one session per year to maintain their optimal appearance.
Now that you are more informed about your options for facial rejuvenation, you should contact us to schedule your consultation. There is no time like now to elevate your look.
THE NEXT STEP
---
Deciding on your non-surgical cosmetic procedure isn't easy when there are so many choices. When considering your treatment options, there are some critical elements that you must keep in mind.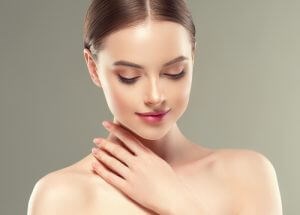 COST
---
Cost-to-benefit ratio is a critical aspect of any investment. When spending your hard-earned money on improving your appearance, it is imperative that you choose the procedure that will provide the best return on investment. For example, JUVÉDERM® can be considerably more expensive than BOTOX® Cosmetic. If a simple reduction of wrinkles is needed, then BOTOX® Cosmetic may be more than sufficient to meet your needs. The preferred way to make sure that your treatment is cost-effective is to have a thorough consultation with a trusted cosmetic specialist.
INTENSITY OF TREATMENT
---
One of the many benefits of non-surgical cosmetic procedures is that they are non-invasive and require minimal recovery time. Still, some treatments are gentler than others. You should consider how sensitive you are to injectables and skin treatments to decide what is best for you. Many patients find that Ultherapy® is an excellent procedure to start with because it gently heats the skin tissue with ultrasonic energy to induce skin tightening. After this form of facial rejuvenation, you can decide if you want to try more aggressive treatments to enhance your appearance further.
DESIRED OUTCOMES
---
Deciding what outcomes you want is incredibly important when considering non-surgical treatment. An illustration of this point exists in JUVÉDERM® and BOTOX® Cosmetic, which have overlapping goals of treating wrinkles, albeit by different methodologies. Both BOTOX® Cosmetic or JUVÉDERM® could be a great choice to treat the appearance of wrinkles. On the other hand, KYBELLA® is used to dissolve fatty tissues in the face and is not useful in treating wrinkles.
Furthermore, every procedure that is offered at Mesbahi Plastic Surgery is designed to target different parts of the body and provides various benefits. Often combining one or more processes can result in the maximum outcome. You should work closely with your cosmetic surgeon or medspa staff to determine what your desired outcomes are and how best to achieve any agreed upon benchmarks.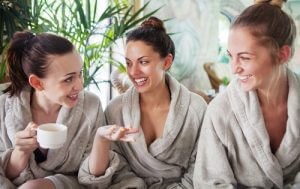 CONSULTATION
---
The considerations mentioned above of cost-to-benefit ratio, treatment intensity, and specific outcomes all necessitate consultation with an expert. Only a skilled staff of cosmetic enhancement specialists will have the experience and know-how to guide you through deciding on your best non-surgical procedures. At your consultation, you should ask the attending professionals how to best meet your goals in regards to the cost, intensity, and desired enhancements for your treatment.
Also, it is always appropriate to make sure that you are comfortable with the reputation of the provider for your cosmetic procedures. Check online reviews from patients and browse the website of the provider to determine if they seem like a good fit. Always ask your physician to verify that you are in good enough health to undergo any procedure before your consultation.
If you are ready to meet with someone and discuss your best options for non-surgical treatment, then call Mesbahi Plastic Surgery today. You are just one phone call away from starting your journey to a more beautiful you.