What's The Best Way To Sleep After A Tummy Tuck?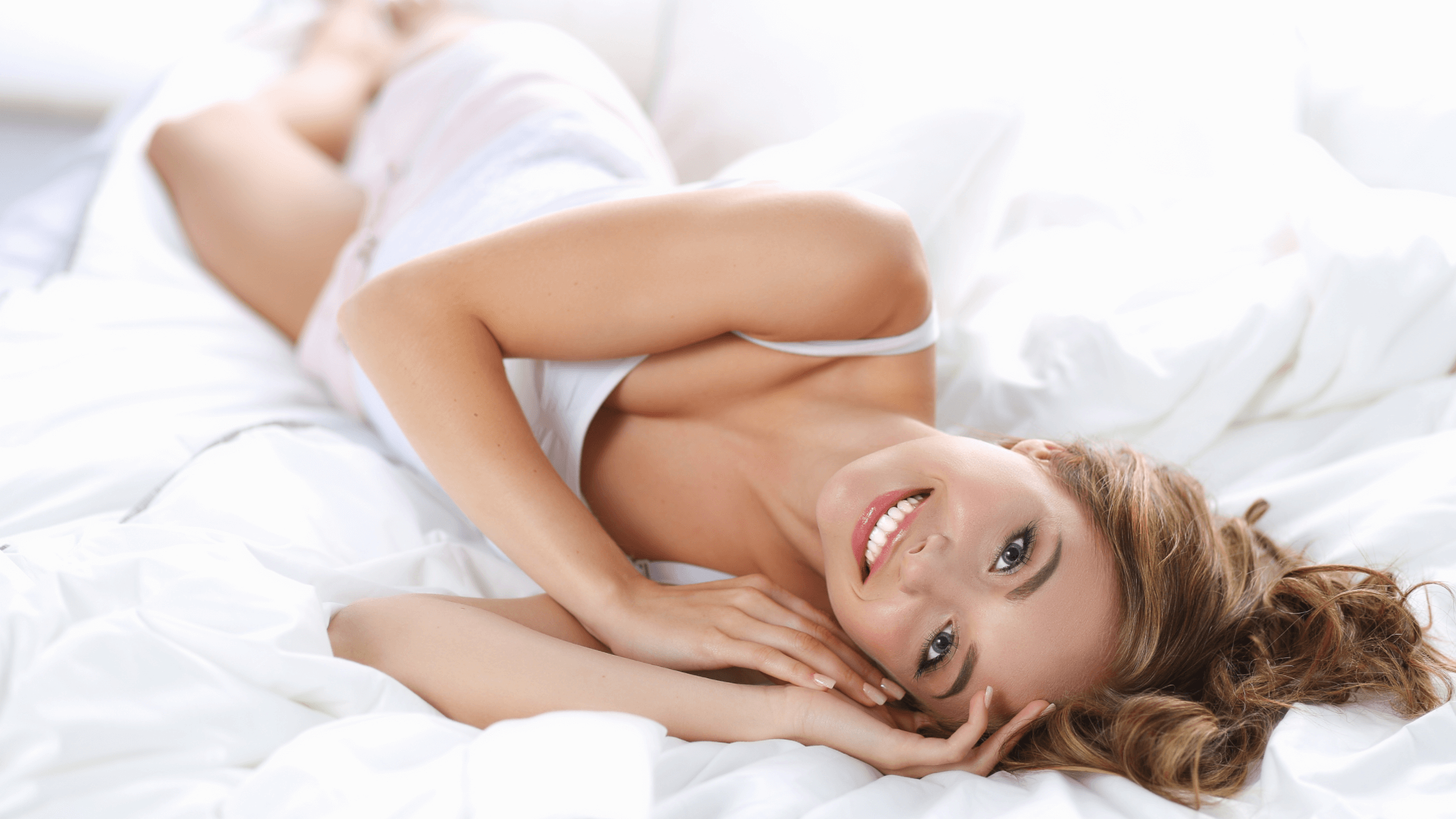 As you prepare for your tummy tuck recovery, you may begin stocking up on healthy snacks and adding new TV shows to your watchlist. One thing you may not be thinking about is how you'll need to adjust your sleeping position after tummy tuck surgery. However, sleeping correctly after a tummy tuck is essential for proper healing and a successful outcome. Board-certified plastic surgeon Dr. Alex Mesbahi and the expert team at Mesbahi Plastic Surgery in McLean, VA take great care to ensure patients are well-educated and properly equipped for a comfortable and efficient tummy tuck recovery. Learn more about what you can expect after tummy tuck surgery here, including how, why, and for how long you may need to sleep in a different position.
What does a tummy tuck do?
Formally known as abdominoplasty, the tummy tuck is an incredibly transformative body contouring procedure that aims to sculpt a flatter, firmer, slimmer abdomen primarily through excess skin removal and skin tightening. Liposuction is commonly performed in conjunction with tummy tuck skin removal in order to remove stubborn fat and produce an even more pleasing result. Concerns that can often be improved or corrected with tummy tuck surgery include:
Extra skin after weight loss or pregnancy
Loose skin
Stomach pooch or pouch
Diastasis recti
Hernia
Stubborn abdominal fat
How does a tummy tuck work?
During Washington, D.C. tummy tuck surgery, which is performed using general anesthesia, Dr. Mesbahi will place a strategic incision on the lower abdomen, just above the pubic line. The length of the incision will vary based on whether the patient is undergoing a mini, full, or extended tummy tuck, which depends on how much skin needs to be removed. Through this incision, Dr. Mesbahi is able to tighten and reinforce the abdominal fascia (muscles), remove unwanted fat, and trim excess skin. At the conclusion of the case, the remaining skin is pulled taut over the newly sculpted abdominal contour and secured with sutures.
How long is tummy tuck recovery?
The details of tummy tuck recovery may vary somewhat depending on the patient's natural healing process, activity level, whether any additional procedures were performed, and other factors. Generally speaking, however, most patients can expect to be able to return to work and light activities about 2 – 3 weeks after tummy tuck surgery. Exercise, heavy lifting, and other strenuous physical activities may be off-limits for up to 6 – 8 weeks or longer. Throughout your tummy tuck recovery, Dr. Mesbahi will closely monitor your healing progress and let you know when it is safe and appropriate to resume all of your normal routines.
It is important to keep in mind that tummy tuck is typically a fairly extensive procedure and requires patience and commitment during the postoperative period. The first week is usually characterized by bruising, swelling, and discomfort, though these symptoms should greatly improve after about 10 – 14 days. Following your surgeon's tummy tuck aftercare guidelines is essential for the quickest and most comfortable recovery possible.
Can I sleep on my side after tummy tuck?
In addition to eating a healthy diet and restricting certain physical activities, sleeping properly is an important part of tummy tuck recovery. The best sleeping position after tummy tuck surgery is on your back with your upper body elevated to create a slight bend or angle. Using pillows or sleeping in a recliner is ideal to achieve this position. This helps to take any pressure or strain off of your incision and reduces the risk of postoperative complication. If you are typically a stomach or side-sleeper, the thought of sleeping on your back at an angle may sound less than ideal. However, most patients find that the position to be naturally more comfortable during tummy tuck recovery.
What if I roll on my stomach while I'm sleeping after tummy tuck?
Because you should be sleeping on your back with your upper body elevated, it is less likely that you will roll to your stomach than if you were sleeping flat on your back. However, patients are encouraged to use extra pillows or rolled-up towels around their sides to create a nest-like structure that prevents tossing and turning. Sleeping in a recliner is also a fantastic solution for maintaining an appropriate sleeping position after tummy tuck surgery.
When can I sleep on my stomach after tummy tuck?
Depending on the nature and extent of your procedure, you may need to continue sleeping on your back at a bent angle for about 3 – 6 weeks or longer. In some cases, patients who undergo a mini tummy tuck or less extensive procedure may be able to return to stomach-sleeping earlier. However, it is important to follow Dr. Mesbahi's postoperative guidelines closely to avoid possible complications or delayed healing. During your tummy tuck follow-up appointments, Dr. Mesbahi will evaluate your progress and let you know when it is safe to sleep on your stomach again.
Don't rush your Washington, D.C. tummy tuck recovery; the results will be worth it!
No one likes the idea of downtime after surgery, but the recovery period is necessary for ensuring complete healing and a gorgeous result. In the case of tummy tuck surgery, the vast majority of patients agree that their stunning, slim, sexy new look is well worth the downtime! To learn more about the exciting possibilities of tummy tuck in Washington, D.C., call the knowledgeable team at Mesbahi Plastic Surgery in McLean, VA to schedule your private consultation with board-certified plastic surgeon and transformation expert Dr. Alex Mesbahi today!