Will I Have Scars After Breast Augmentation Surgery?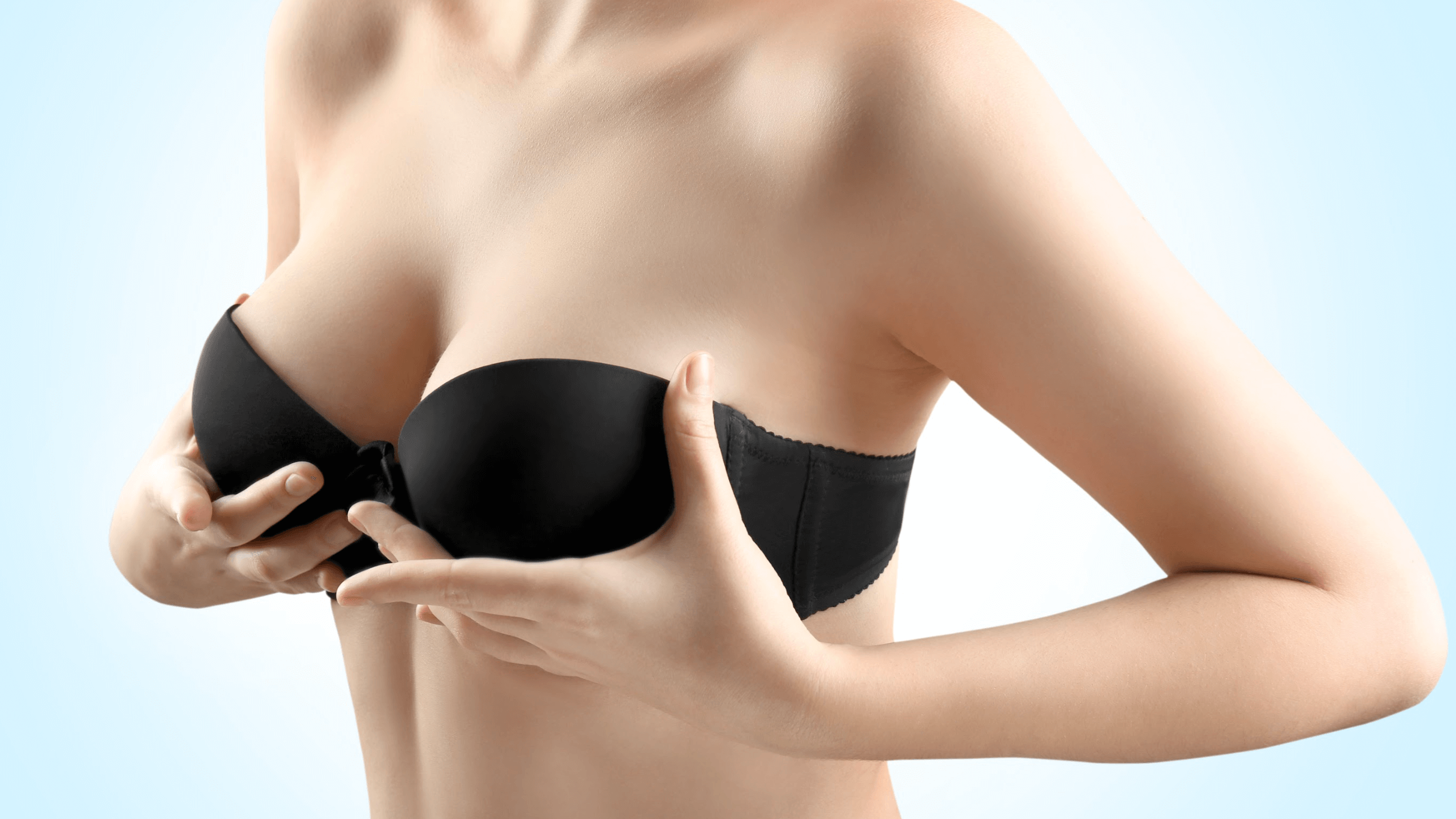 Today, visible scarring after plastic surgery is less of a concern than ever, as new techniques, technologies, and products continue to emerge. However, many cosmetic procedures – like breast augmentation – still produce some amount of scarring. Even so, most patients feel that the stunning enhancements that can be achieved with breast augmentation surgery are well worth the presence of scars. Not only that, but many breast augmentation scars are able to be fully concealed under clothing and swimsuits.
One of the most important factors in keeping visible scarring to a minimum is to choose a highly qualified and experienced plastic surgeon to perform the procedure. At Mesbahi Plastic Surgery in McLean, VA, board-certified plastic surgeon Dr. Alex Mesbahi uses precision, skill, and expertise to help women achieve their desired breast size and shape with the least amount of visible scarring possible. Keep reading for more information on what to expect after getting breast implants, including where your scars will be located and how to ensure they heal and fade appropriately.
How are breast implants inserted?
There are a number of decisions patients must make (with the help of Dr. Mesbahi) ahead of breast augmentation. These include:
Type of breast implant: silicone or saline gel (or fat transfer to the breast)
Size of implant: volume measured in cc's
Implant profile: high, medium, or low
Implant placement: under the muscle or above the muscle
Breast lift vs. breast augmentation only
Based on these factors, Dr. Mesbahi will choose the most appropriate type of breast implant incision. In most cases, breast implants can be inserted through an incision about 3 – 4 inches long within the crease beneath the breast. Patients who choose to combine their breast augmentation with a breast lift typically require an additional incision on the breast itself. The most common breast lift incisions used today include the lollipop breast lift incision, the inverted-T incision, and the anchor incision. Once the breast implants have been inserted and the lift has been performed, Dr. Mesbahi will close the incisions with sutures.
Will my scars be visible after breast augmentation?
Generally speaking, all breast augmentation patients can expect some level of visible scarring after surgery. With a skilled surgeon and proper aftercare, most breast implant scars will heal nicely and be located in areas where they can be well-concealed beneath clothing, underwear, and swimsuits. However, it is important to remember that every patient is unique, and everyone's skin heals differently. Typically, scars will fade from red to pink to a skin-colored hue or a whitish tone. Less often, patients may notice their scars darkening or becoming raised. For patients who are unsatisfied with the appearance of their breast implant scars after about 12 – 18 months, Dr. Mesbahi may recommend scar revision or another procedure to encourage a smoother, more pleasing look. In the meantime, patients can ensure the best possible healing and fading of breast augmentation scars with the following tips:
Eat a healthy diet
Drink plenty of water
Do not smoke
Avoid sun exposure
Protect your scars with sunscreen
Do not pick at, stretch, rub, or submerge your open incisions while they are healing
Use topical ointments and products as recommended
Take medications and supplements as recommended
Follow your surgeon's aftercare instructions closely
Choose a highly experienced breast augmentation surgeon
Don't sacrifice the look you want because you are worried about scars. Consider a breast augmentation in Washington, D.C. today
If you're like some women, you may be dreaming of breast augmentation surgery but have hesitations about scarring. Fortunately, most breast implant incisions made by qualified and experienced surgeons will heal well, fade nicely, and can be hidden with normal clothing and swimsuits. Join the many women who have achieved a sexier, more feminine figure with breast augmentation surgery by board-certified plastic surgeon Dr. Alex Mesbahi by scheduling your consultation at Mesbahi Plastic Surgery in McLean, VA.